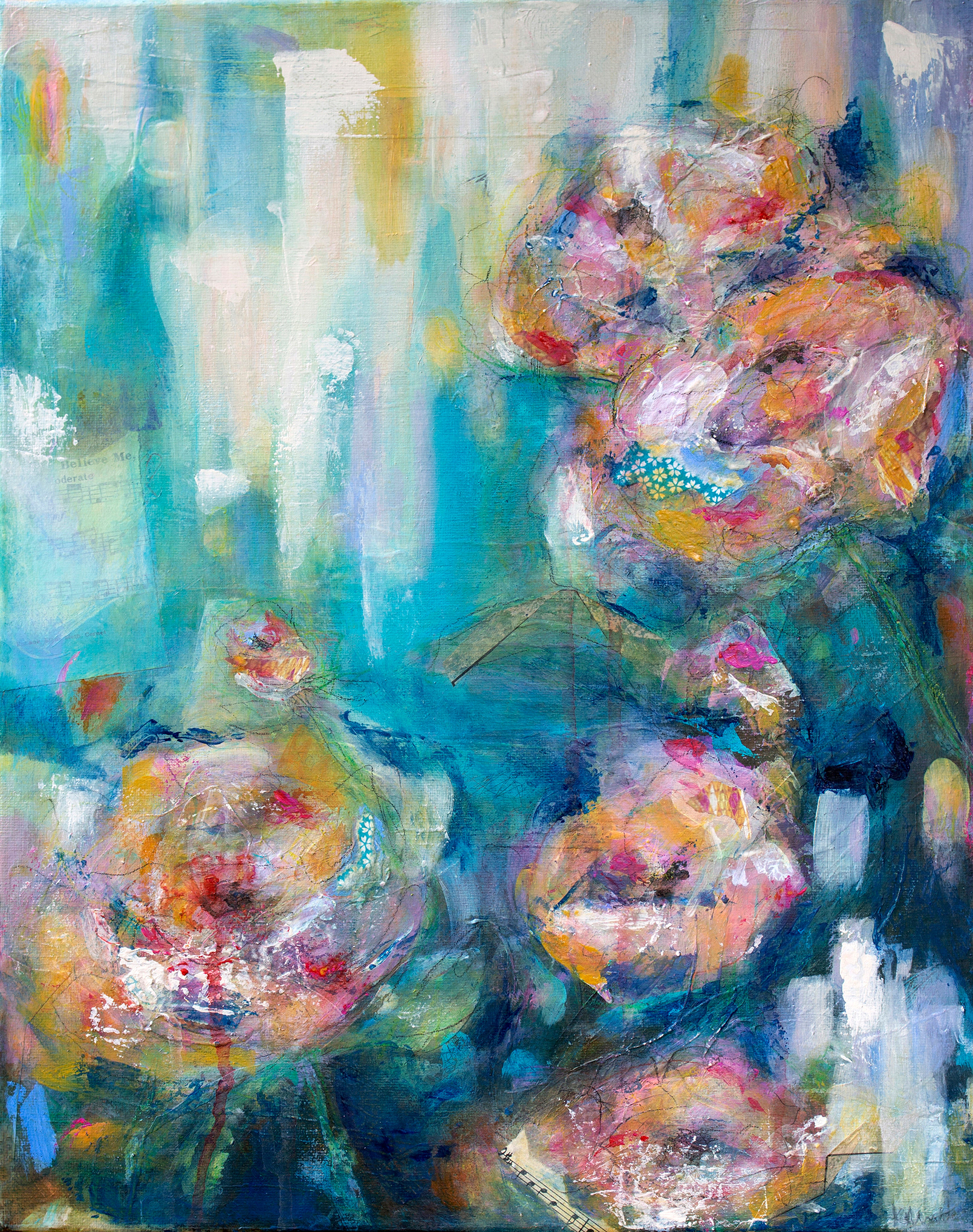 (shipping included in the U.S.)
Garden Dance
16" x 20"
Acrylic and Collage on Canvas. Framed.

This abstract floral dances with color and texture. It was inspired by the blooming antique peonies in my front yard. I enjoy adding paper and fabric along with expressive mark-making. It invites the viewer to linger and find surprises throughout the work—just as we do in a beautiful garden space.
This original artwork was made using collage and acrylic on 3/4" deep canvas. It is has a thin layer of varnish to protect it from dust and UV light. The edges of the painting are finished as a continuation. A frame isn't required although this piece is framed with a white wooden floater frame.