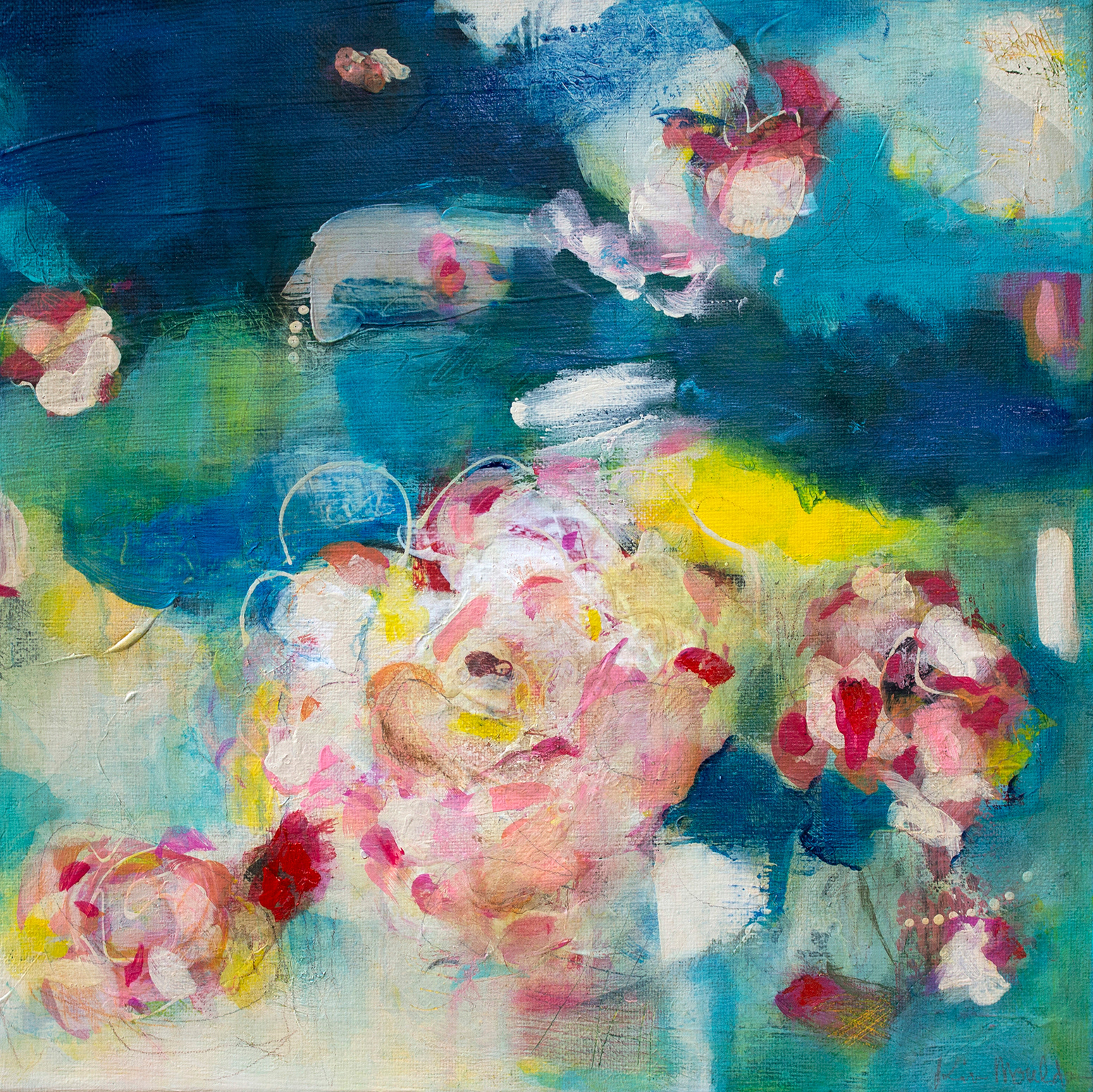 (shipping included in the U.S.)
Peony Show No. 1
12" x 12"
Acrylic and Collage on Canvas
I painted these two paintings at the time of my garden "peony show" this spring. I anticipate the opening of the five antique peony bushes lining our driveway as soon as the plants start pushing up after the last frost. I watch the buds bursting out and tell my kids—only a few more days and they will be in full bloom! It's my favorite show of the year. These paintings are an abstract impression of those moments. The loose and spontaneous flow of paint and marks make this feel romantic. It reminds of the fleeting visions of color as one strolls through the flowers. Layers in these paintings of glazing add a depth and beauty that is a joy to look at again and again.
This original artwork was made using acrylic and mixed media on 3/4" deep canvas. It is has a thin layer of varnish to protect it from dust and UV light. The edges of the painting are finished as a continuation and a frame isn't required although this piece is framed with a white wooden floater frame.