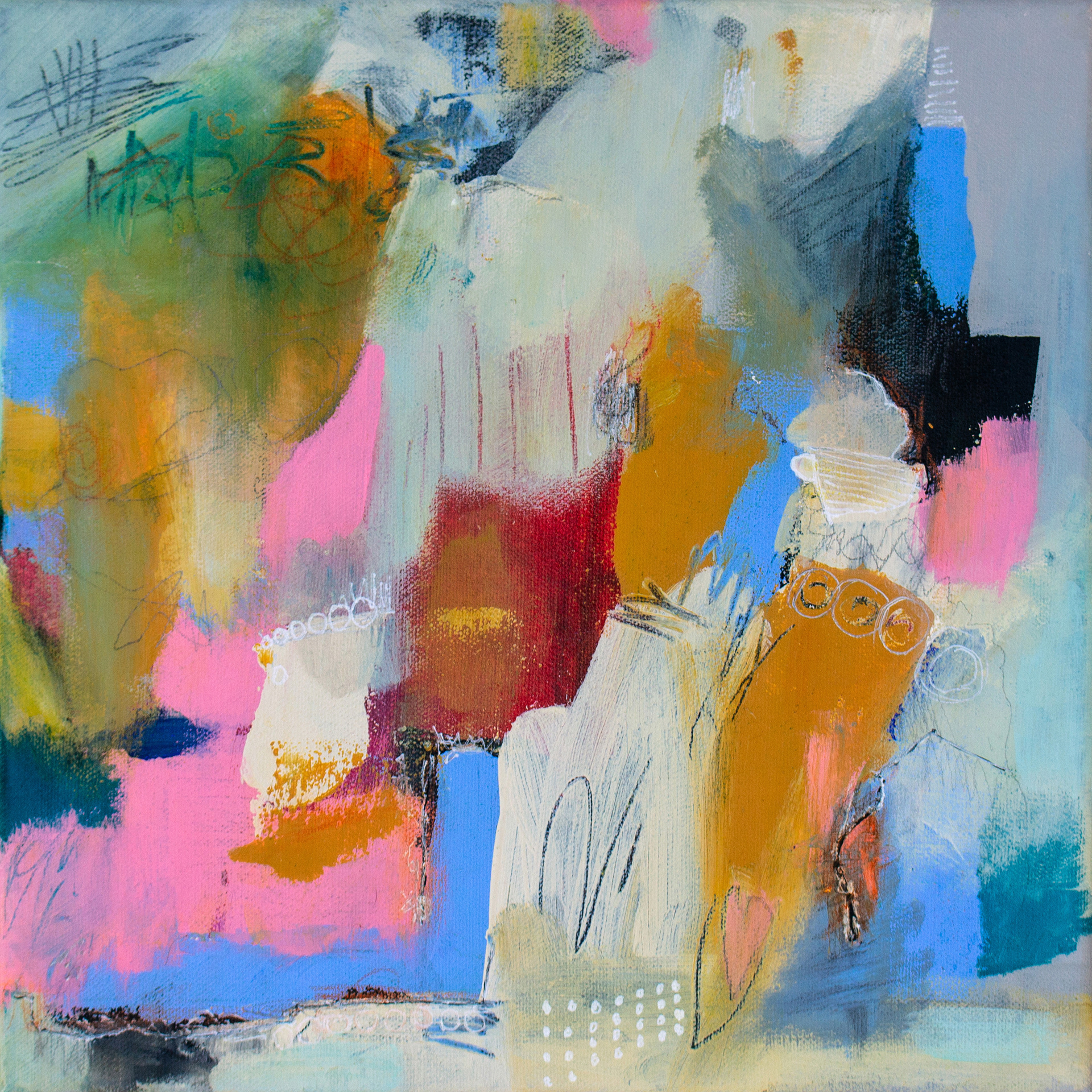 (shipping included in the U.S.)
The Gladdest Thing
12" x 12"
Acrylic on Canvas. Unframed.
This painting came from an intuitive, fun painting session. There are colors in this that appear and seem to carry the whole thing. A frenzied happiness seems to hang above a calm contentment.
This original artwork was made using acrylic and mixed media on 3/4" deep canvas. It is has a thin layer of varnish to protect it from dust and UV light. The edges of the painting are finished as a continuation and a frame isn't required although this piece is framed with a white wooden floater frame.